CONTACT 773.636.0672
The Mission of SMA is to:
Bring sound business conditions to the screen industry
Develop and upgrade screen standards
Inform and educate the public about the primary intent of screens: a device to provide ventilation and protection from insects, not a product designed as protection from falls
Promote and strive for research and development of new and innovative screen products
Maintain on-going relationships with appropriate government units in the preparation of fair and equitable legislation.
Members and nonmembers are invited to participate in a pre-meeting registration/reception the day before.
While the meeting is open to the public, formal registration, payment of said and hotel expense,s must be procured in advance.
Michael White-Rite Screen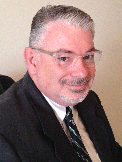 TODAY, THE SCREEN MANUFACTURERS ASSOCIATION IS THE POWERFUL VOICE OF THE SCREEN MANUFACTURING INDUSTRY THROUGHOUT THE AMERICAS.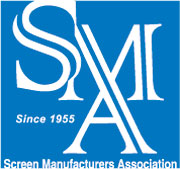 Adjusting screen size may be necessary for best view! BEST VIEWED IN SAFAR/FIREFOX